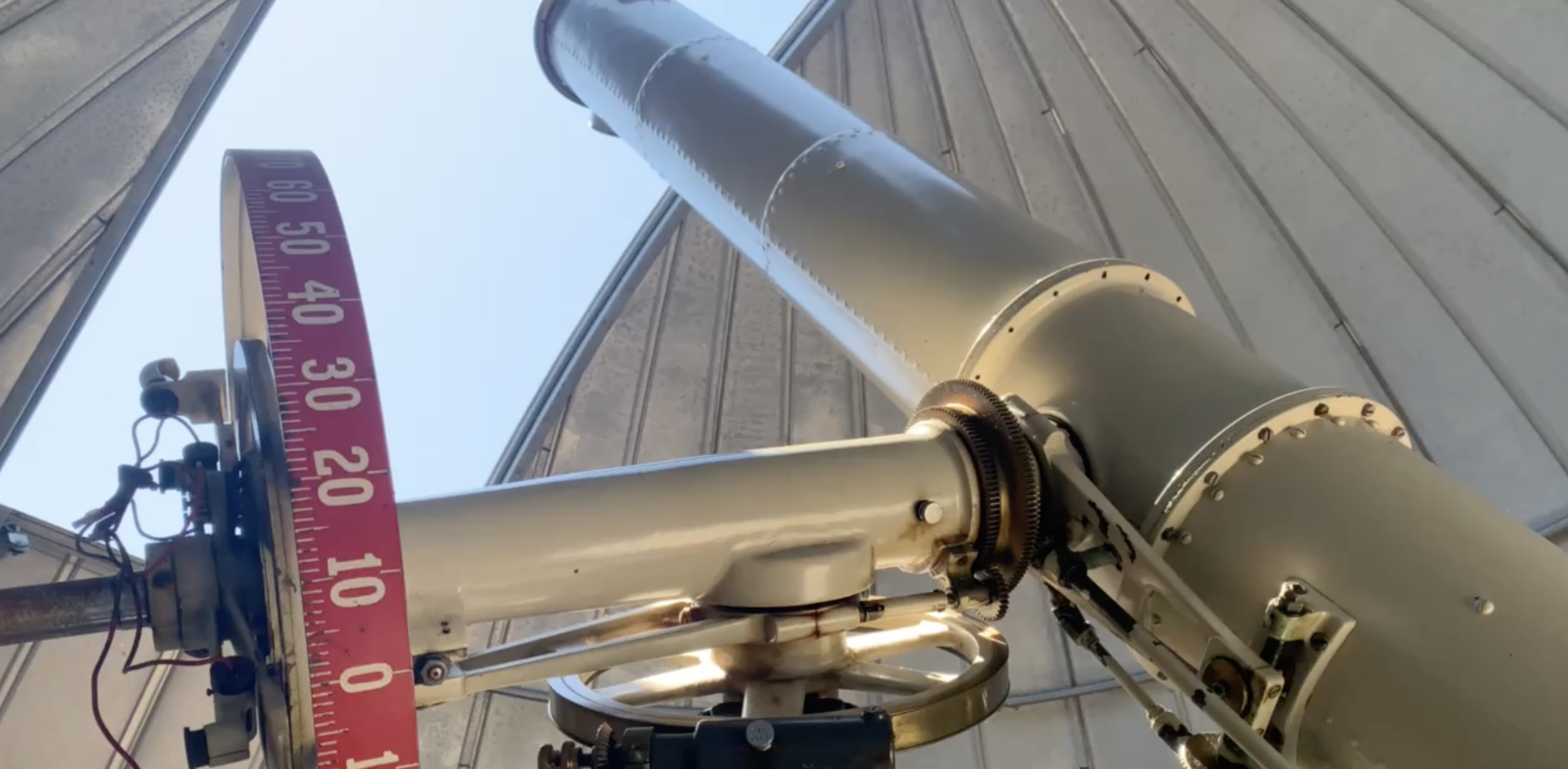 This is the official site for the Case Western Reserve University rooftop telescope. The telescope, a 9.5" refractor, was built in 1893. It was donated to the Case Institute of Technology in 1920 as part of the establishment of the Warner & Swasey Observatory. Learn more about the history of the telescope here.
---
Announcements
(23 August 2023): The rooftop telescope is available to CWRU students, faculty, staff, and affiliates. Trained telescope users can reserve time below, but please read the information below first.
---
Telescope Training
You must be trained to properly operate and store the telescope before you can reserve it for your personal use. Training sessions are currently available by appointment only — please email Bill Janesh (bfj2) or schedule an appointment. Trainings are scheduled during normal business hours M-F. A basic operations manual is available, as well as a quick reference sheet. Please review both resources before your appointment.
---
Two-Day Forecast

For a full key, refer to the official Clear Dark Sky site. Put simply, the best observation times are when everything except the temperature is dark blue, which reflects good visibility, and when the temperature is orange, which reflects a comfortable temperature. The observatory dome is not heated, so dress appropriately for the weather.
---
Reservation Calendar
You can reserve dates to use the telescope using the appointment slots accessible here. You do not need to be logged in to your CWRU Google account to select a time slot, but please use your CWRU network id email (e.g. abc123@case.edu) to sign up for a time. This provides us with a way to contact you. This system will allow you to invite others to your telescope reservation, sends you an email confirmation, and, if you use your CWRU network ID, sends you an invitation to add the event to your Google calendar. Once you have registered for a time slot, it will appear on the calendar below (refresh this page if it's not showing up).
Please note that nightly time reservations in the calendar begin at 7 pm and end at 11:59 pm, but you may use the telescope after midnight. You can reserve up to 3 days in a row. Friday reservations cover the entire weekend, and count as the maximum of 3 days. To be able to access the telescope, you must pick up the key in the Astronomy Department before 4 pm the day you have a reservation, and you must return the key before 10 am the day after your reservation ends. If you are unable to do so, please email Bill Janesh (bfj2) after you make your reservation to make alternative arrangements. You will also need after-hours card access to AW Smith, Strosacker Auditorium, or Rockefeller. You can also gain access to AW Smith by calling the CWRU Dispatch non-emergency number at 216-368-3300.