MOND - dark matter - modified newtonain dynamics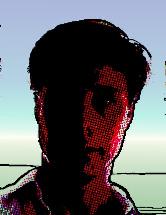 Welcome to the MOND pages
The Modified Newtonian Dynamics (MOND) s a scientific theory proposed by Moti Milgrom as a solution to the missing mass problem in extragalactic astronomy. Rather than invoking some invisible form of dark matter, it hypothesizes a subtle change to the effective force law at extremely low accelerations (< 10-10 m/s/s).
The basic issue, in brief, and what's at stake.

The Dark Matter Tree - a fanciful representation of the mass discrepancy problem.
---
| | |
| --- | --- |
| A single galaxy might seem a little thing to those who consider only the immeasurable vastness of the universe, and not the minute precision to which all things therein are shaped. | |
| Paraphrased from the Ainulindalë | by J.R.R. Tolkein. |
---
Extensive list of the literature concerning MOND, complete with links to the actual papers when available, and the occassional commentary. Note: ADS has become so good that I find I use it in preference to this list, so I no longer update it.
A comparison of how ΛCDM and MOND fare in various observational tests.
The MOND procedure in a nutshell
The External Field Effect in MOND and its explanation.
Some musings by Milgrom on higher order predictions of MOND beyond its basic tenets.

See also this more extensive link

It amazes me that all the basic issues are already present.

Also available at this local link.

This talk can be watched on Youtube.
Sure to provide fodder for sociologists and historians of science for decades to come.
---
Link to further material, including other MOND related sites. MOND - dark matter - modified newtonain dynamics
MOND - dark matter - modified newtonain dynamics
MOND - dark matter - modified newtonain dynamics
MOND - dark matter - modified newtonain dynamics


MOND - dark matter - modified newtonain dynamics
MOND - dark matter - modified newtonain dynamics
MOND - dark matter - Modified Newtonain Dynamics
MOND - dark matter - modified newtonain dynamics


On-line since 1997